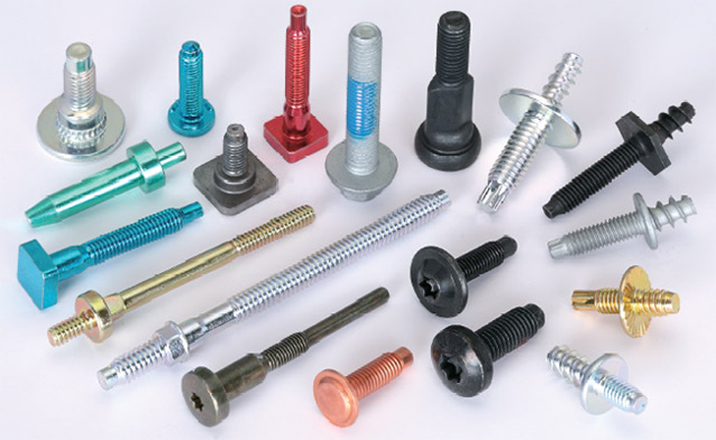 Our own factories in Asia and Europe produce over 5 billion components a year, many of which are specifically to customer drawing. In addition, our strategic partnerships with other world-class manufacturers allow us to offer a wide range of special parts.
Anti-loosening screws
Automotive fasteners
Clinching fasteners
Double end screws
Electronic screws
High low thread screws
Multi-stage screws & parts
Shoulder bolts
Special head and thread styles are available depending on customer's requirement
Various types of drives, heads and thread forms are available.
Diameter: From No.3 (2.5mm) to 3/8" (10mm)
Length: from 3/16" (4.5mm) to 4"(100mm)
Steel
Alloy steel
Stainless Steel
All commercial heat treatments and plating finishes are available.